Cross-platform Dynamic Wallpapers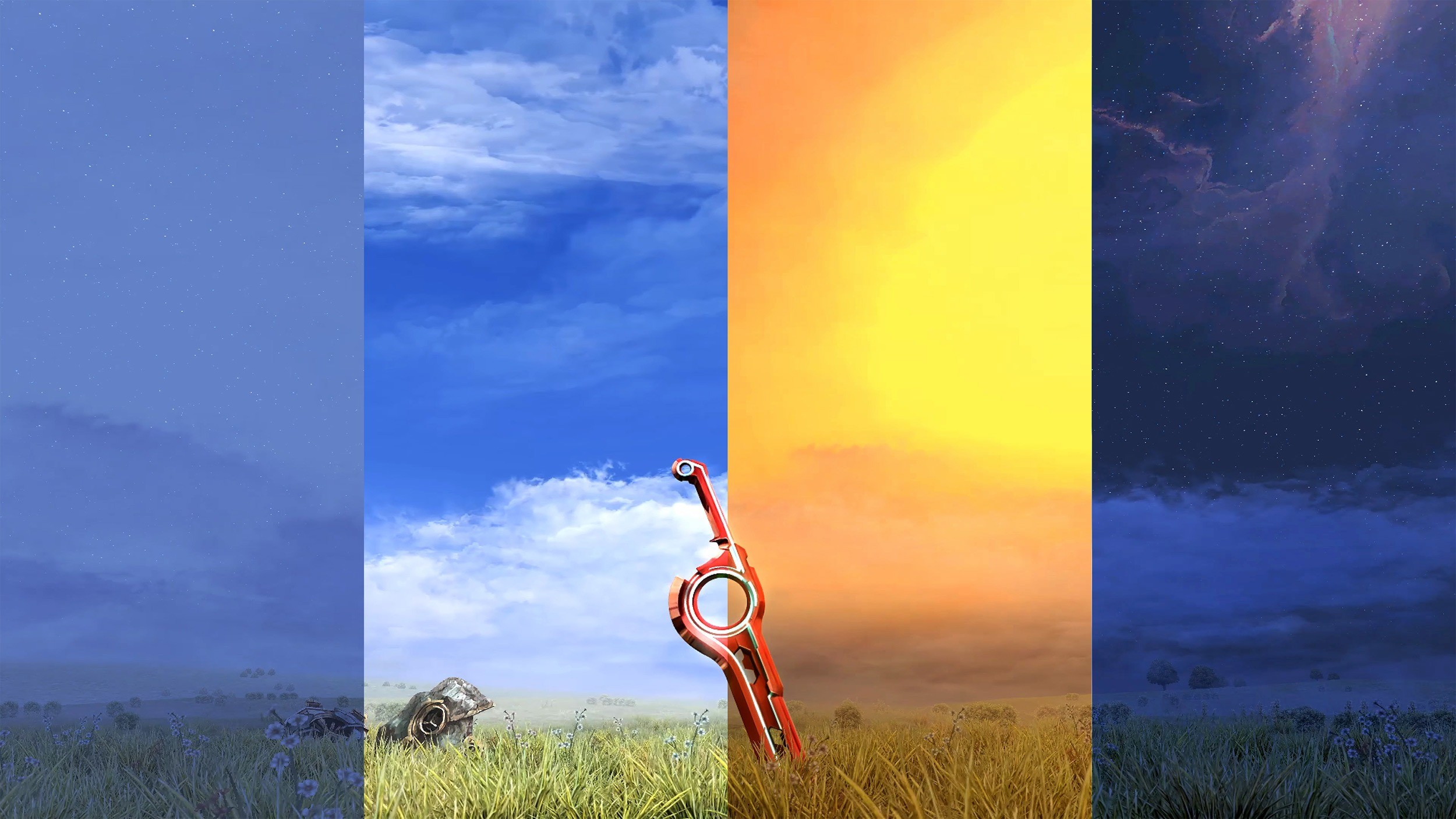 This week snuck up on me, so I'll be taking a break this from the Accessibility Jumpstart series to make sure I provide a quality resource for week 4.
Dynamic wallpapers
Dynamic wallpapers were first introduced in MacOS Mojave, and the time-lapse library Apple provides has been growing. Some clever people have reverse engineered the process, and now it's possible for you to make your own. Not to be left out of the party, some devs created WinDynamicDesktop for Windows, and DynWalls for Linux to add this cool feature. Mac and Linux use the HEIC format, but WinDynamicDesktop uses its own format DDW.
Sadly no mobile OS supports this feature yet.
Getting started
Since Mac's HEIC format can be converted to the WinDynamicDesktop format, let's create our HEIC wallpaper first. Before we get started, you'll need a series of larger-sized (4K) images you'd like to convert to a dynamic wallpaper. At bare minimum you'll need an image for light mode and dark mode.
Once you've gathered your images, use Dynamic Wallpaper Club's online creation tool. Create an account and upload your photos. If you are using photos with full EXIF metadata (or want to add them), then the "Sun" option may be right for you. For this example, I used screen captures of a 4K Youtube video so I went with the "Time" option. Make your adjustments and click create.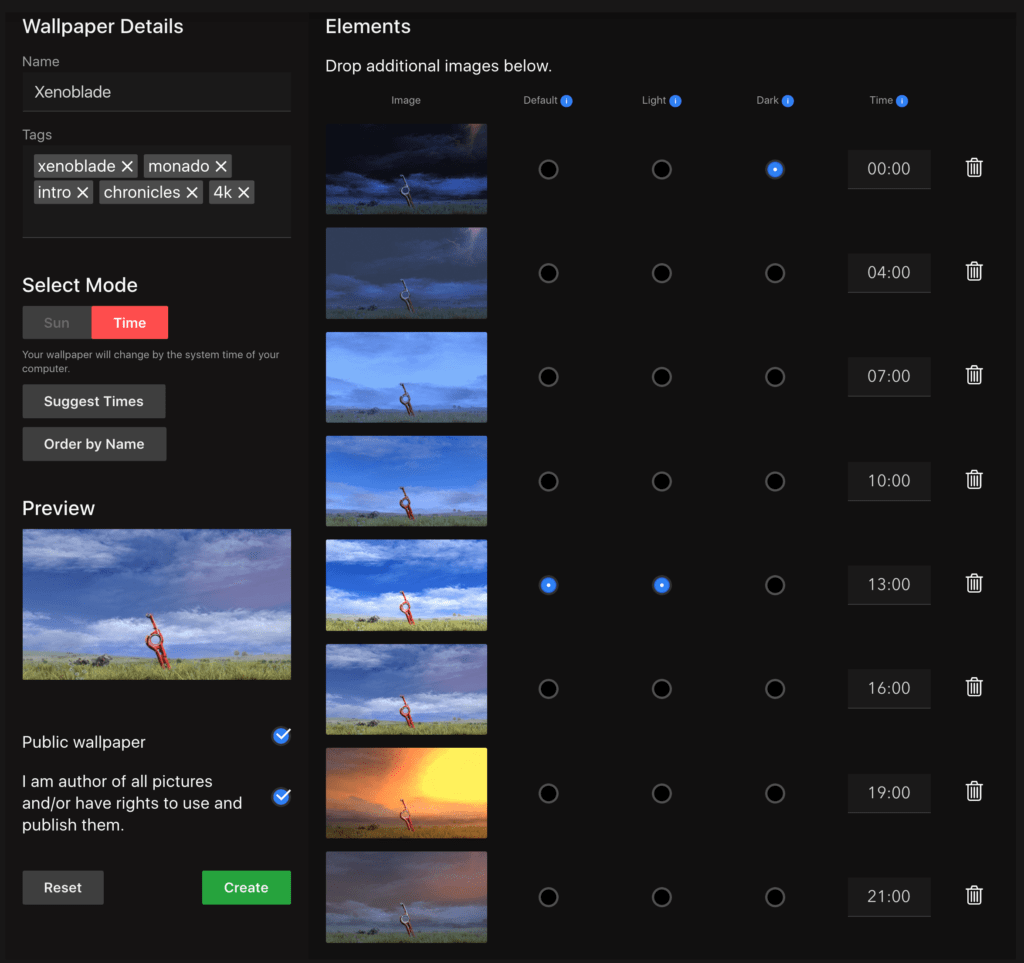 It may take some time to convert your design to the HEIC format (at least when I tried it). If that option isn't working for you, you have a Mac, and only need night & day, try Dynapaper.
Once that's complete, take your HEIC file and convert it to the WinDynamicDesktop format. That's all there is to it!
Download "Xenoblade" HEIC (Mac and Linux) • Download "Xenoblade" DDW (Windows)